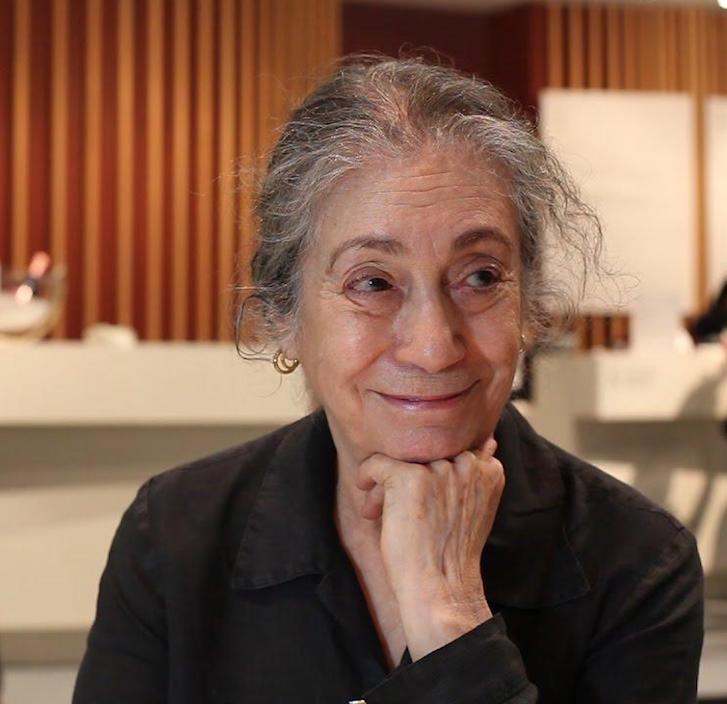 Susan Hiller (7 March 1940 – 28 January 2019) 
Susan Hiller was an American born artist who lived in London. She was one of Britain's most highly regarded artists. Her art practice included: installation, video, photography, performance and writing.
Susan Hiller in Berry House
This was the British premiere of new video installation, Wild Talents, already shown in Australia, USA and Poland. Susan Hiller at the top floor of this warehouse building, incorporated two huge video screens and a TV to create a show of the supernatural. Utilising altered film and TV materials to dramatic effect, not simply to illustrate concepts and ideas but immersing the viewer in an environment of seduction and disorientation.
John McLean (10 January 1939 – 12 June 2019)
John McLean was born in Liverpool to Scottish parents. He was one of the leading abstract painters of his generation. Colour has always been at the root of all McLean's paintings. He worked on a large scale, painting spontaneously onto the canvas using fluid paints to make abstract and rhythmic compositions.
John McLean in St John's Square
Exhibited against Blane's monumental white canvases, John McLean's paintings were arresting and full of vibrancy, but seemingly independent of meaning or symbolism. They suggested rushed-down sweeps of colour, forming a ground over which float shapes, that hind at objects in life, but whose function and provenance remain elusive.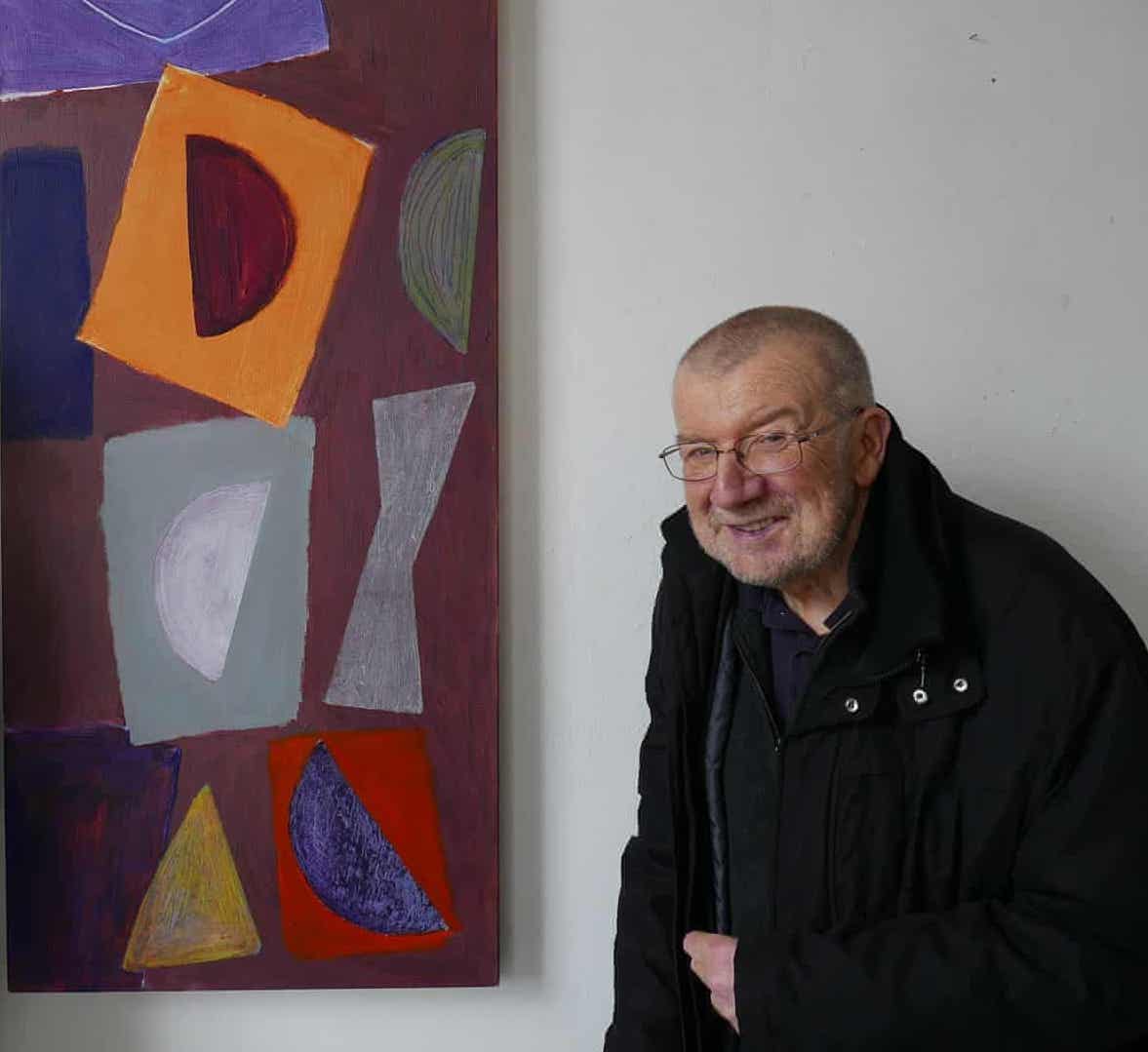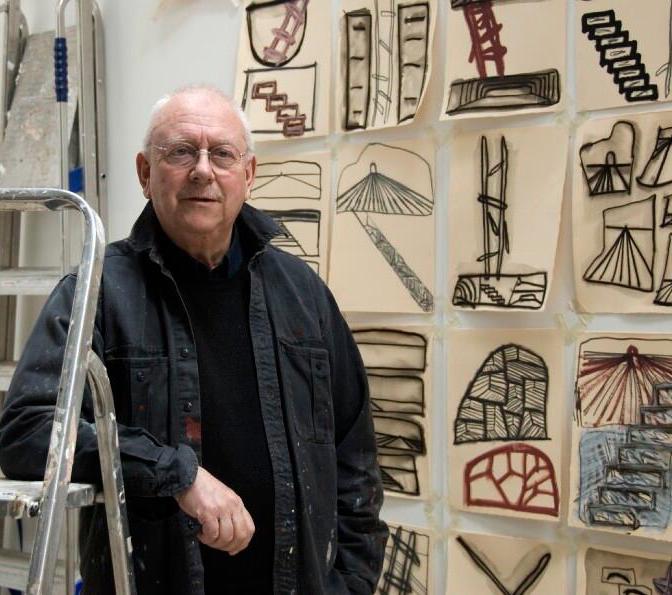 Basil Beattie  RA  (born 1935)
Basil Beattie is a British artist and prominent Royal Academician.
He is best known for his evocative abstract paintings, featuring architectural motifs such as stairs, tunnels and other apertures which lend psychological and physical complexity to his work. Typically he employs a muted palate of earthy colours and uses expressive, gestural brushstrokes. He is also a printmaker.
Beattie has twice been shortlisted for the Jerwood Prize and once for the Charles Wollaston Award. He was recently given a dedicated gallery at Tate Britain (2007)
Frances Aviva Blane
Frances Aviva Blane is an English painter.
'My work is concerned with fragmentation of paint and personality. I construct both abstract and figurative pictures. Figuration informs abstraction and vice versa. My paintings exist not to be understood but experienced.'
She is a recipient of a Jerwood Drawing Award and exhibits internationally showing alongside Bacon and Bourgeois at De Queeste Art in Belgium. She's shown with Frank Auerbach, Basil Beattie, Susan Stockwell and John McLean. Frances was included in John Moores Painting Prize 2018 and published a book titled FAB in collaboration with Susie Orbach. In 2020 Director Penny Woolcock made a film with Frances and Susie called Two Metres Apart  and more recently a documentary about Frances' work called Who is Frances Aviva Blane? There is also book published to accompany the film with texts by Woolcock, Orbach and Tess Jaray.
Frances also published a book with Susie Orbach titled COVID in 2020 This included the work Frances made during the first lockdown in England.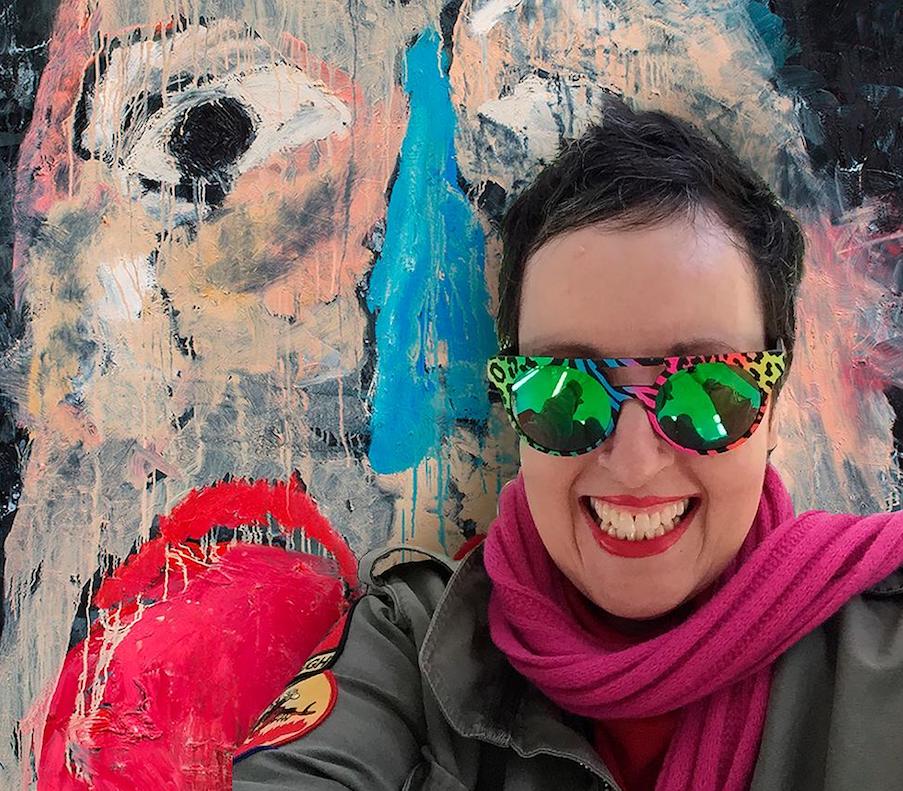 Christoph Gais (born 1951)
Christoph M. Gais is a German painter born in Stuttgart. He studied Art History and Cultural Studies at the University of Tübingen. Thereafter, he studied at the Academy of Fine Arts in Stuttgart and at the Hochschule der Künste in Berlin. In the 1990s Gais worked as a visiting professor at the Johannes Gutenberg University in Mainz. He lives and works in Orvieto, Italy, and Berlin.
Christoph Gais's artistic work builds on the tradition of gestural abstract painting. The self-referential design of the surface of the painting as an entity of form and colour combined with its own characteristic style gives it a very personal signature. The immediate process of the act of painting itself is an important part of his works: Painting as a sensual process. – Since the mid-90s, a turn to the more ornamental can be noticed. Within the last few years a series of delicate wall sculptures (mainly in bronze) have come into existence – as a kind of 'drawing in space'.
Helen Sear (born 1955)
Helen Sear is a photographic artist, based in Wales. She studied Fine Art at Reading University and the Slade UCL London. In the late 1980s she worked primarily through installation, performance and film. Her photographic works were included in the 1991 British Council exhibition "De-Composition: Constructed Photography in Britain", which toured Latin America and Eastern Europe.  In 1993 she received an Abbey Award at the British School at Rome. She was the recipient of an Arts Council of Wales, Creative Wales Award to develop new work, also in 2013 she was awarded the Wakelin Award for her work Chameleon. Her work focuses on ideas of vision, touch, and the re-presentation of the nature of experience with particular reference to the human and animal body and her immediate environment in rural Wales and France.
Helen Sear was selected to make a solo presentation for Wales at the 56th Venice Biennale 2015.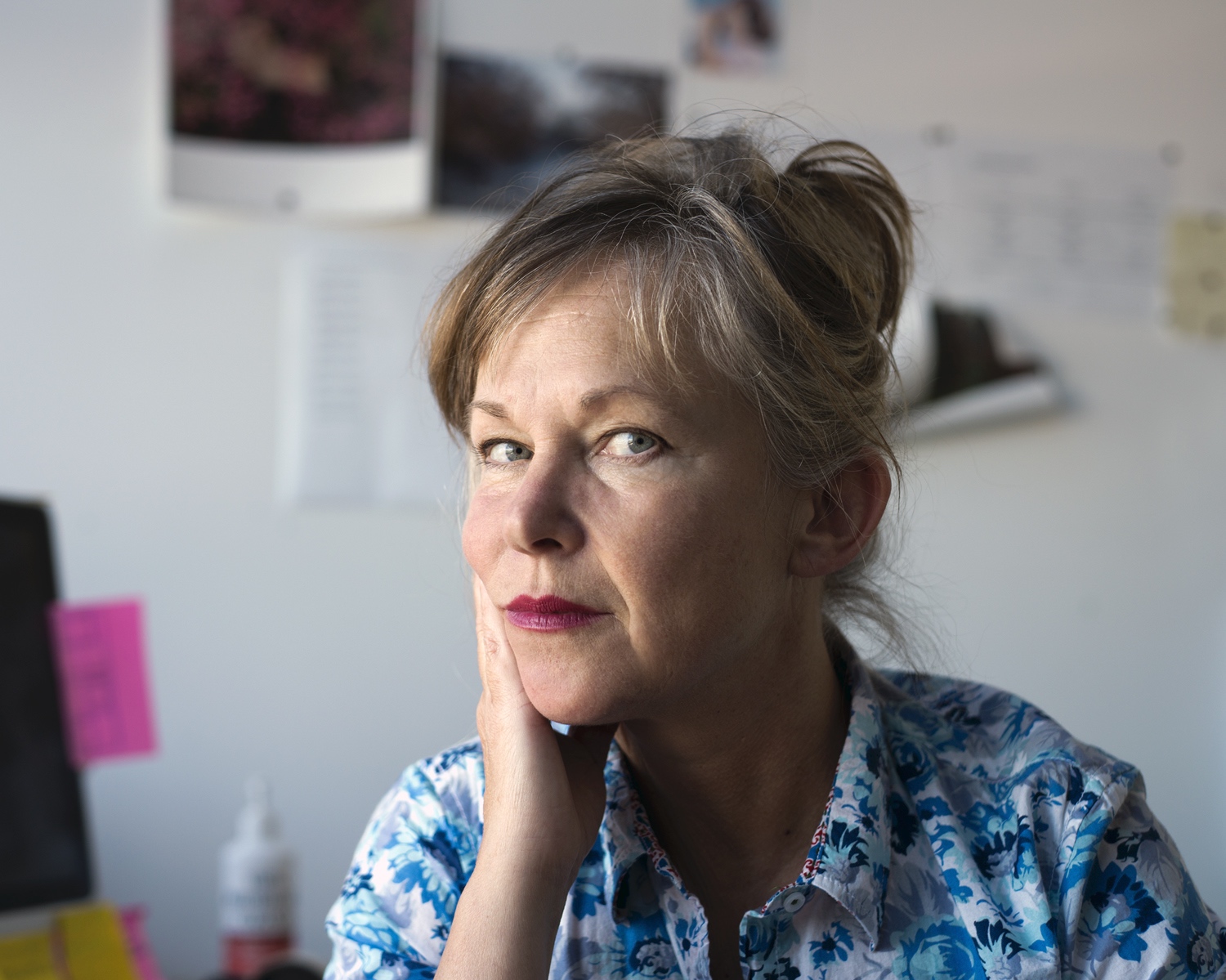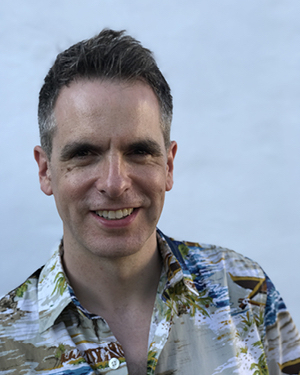 Dryden Goodwin (born 1971)
Dryden Goodwin is a British artist based in London. He is known for his intricate drawings, often in combination with photography and live-action video; he creates films, gallery installations, projects in public space, etchings, works on-line and soundtracks. He is engaged with time as well as line, with the sculptural potential of two-dimensional images. His concerns are the city, ideas of public and private, voyeurism, desire and emotional distance and proximity.
Goodwin's work has been shown nationally and internationally, including exhibitions at Tate Modern, Tate Britain, Tate Liverpool, The Photographers' Gallery, London, The National Portrait Gallery, London, the Venice Biennale, OCAT Contemporary Art Museum Xi'an, China and the Hasselblad Foundation in Gothenburg, Sweden. His work in collections includes, The Museum of Modern Art in New York, The Tate Collection, The National Portrait Gallery, London. His films have been shown in many international festivals since 1995. Festival screenings of his first feature length film 'Unseen: The Lives of Looking', have included, a nomination in the international competition of the DOX:AWARD at CPH:DOX 2015, Copenhagen and Camerimage, Bydgoszcz, Poland, 2016 and at The International Film Festival Rotterdam, 2016. Projects in public space include, 'Linear', commissioned by Art on the Underground (2010), 'Breathe' commissioned by Invisible Dust (2012) and 'Those Who Seek my Help' New Karolinska Hospital, Stockholm (2019).
He is a Professor at the "Slade School of Fine Art" UCL, London.
Susan Stockwell
Susan Stockwell is an established international artist who is based in London. Her art practice includes sculpture, installation and film and is concerned with examining social and colonial histories and engaging with questions of social justice, cultural mapping and feminism. She employs the material culture of everyday products, from recycled computer components to paper maps and currency, which she transforms into compelling artworks.
Susan has exhibited extensively including; TATE Modern and the Victoria & Albert Museum, London, The National Museum of China, Beijing, The Katonah Museum of Art, New York and Art League of Houston, USA and Manchester City Art Gallery. Her work is in public and private collections including; London Transport Museum UK, Tropenmuseum Amsterdam, NL Black Rock Investments and Yale Centre for British Art, USA.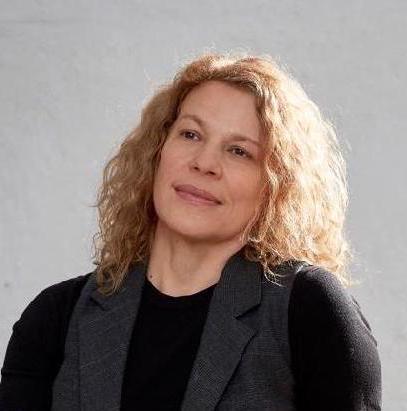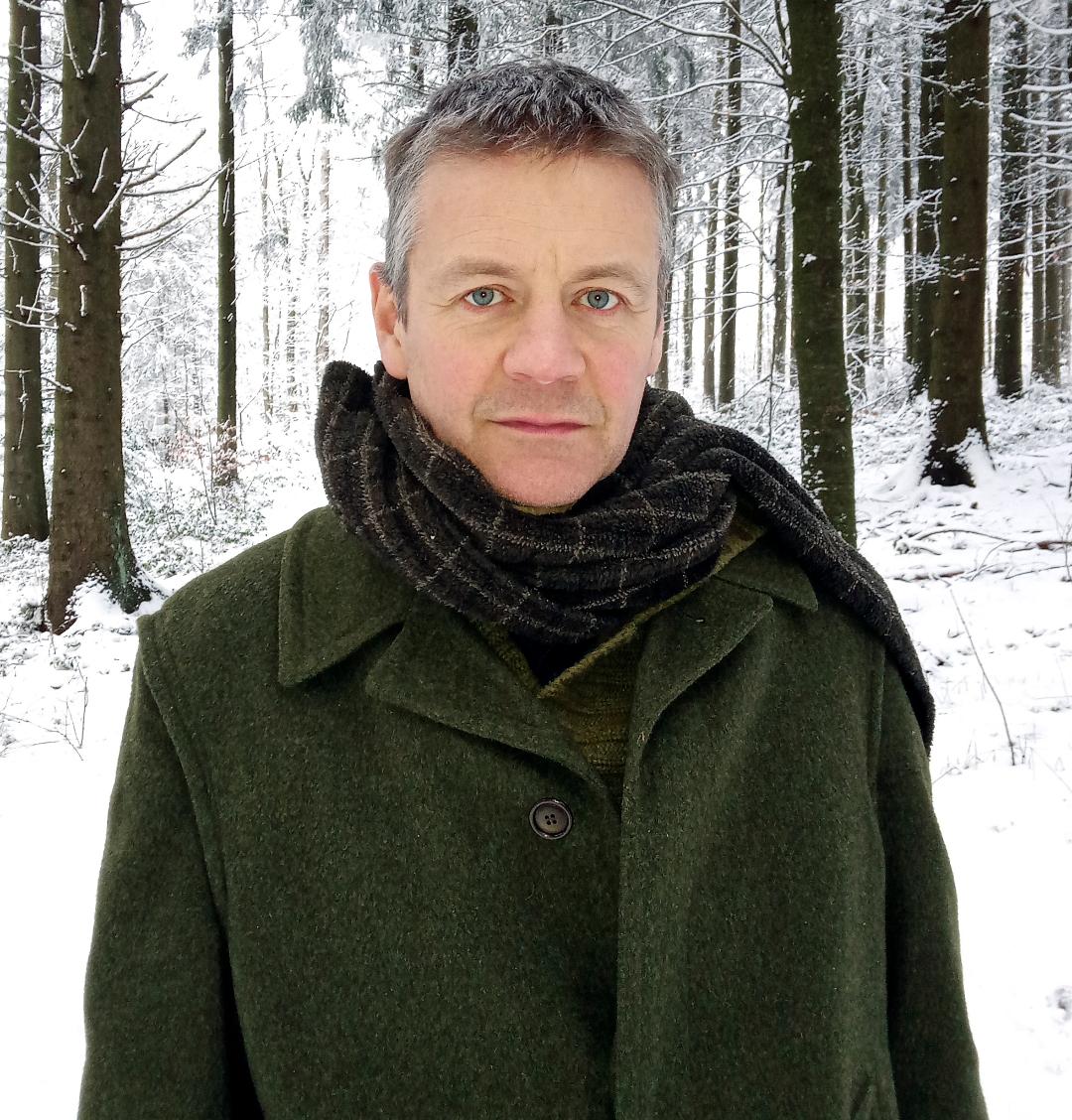 Jason Oddy
Jason Oddy is a fine art photographer and writer focused on the politics of place. The Pentagon, Guantanamo Bay, ex-Soviet sanatoria, cryonics facilities, NATO listening stations, the United Nations headquarters and homes of the recently deceased are just some of the sites he has visited with his 5×4 plate camera. With their stripped down aesthetic and emphasis on geometric rhythms, his meditative often large-scale photographs investigate the underlying forces at work in these centres of power and strangeness.
He has exhibited internationally including at The Photographers' Gallery (London), Yossi Milo Gallery (New York), the Milan Triennale, Paris Photo, Casa Niemeyer (Brasilia), the French Communist Party Headquarters (Paris), the Museum of European and Mediterranean Civilisation (Marseille) and the Tropenmuseum (Amsterdam). His work is held in a number of important public and private collections amongst them the Wellcome Foundation, Channel 4, Citibank Private Bank, the Michael Wilson Centre For Photography, the Elton John collection and the US State Department.
In 2019 Columbia University Press (US) published his monograph The Revolution Will Be Stopped Halfway: Oscar Niemeyer in Algeria, the first comprehensive account of the legendary Brazilian modernist's decade long North African period. In 2017 his book Notes du désert, an exploration of America's post 9/11 training grounds, was published by Grasset, Paris.
London born he has, post-Brexit, relocated to the EU.